Your website is finally up and you're generating traffic but this doesn't mean you can leave it and forget about it. This is especially true if it's running on a platform such as WordPress.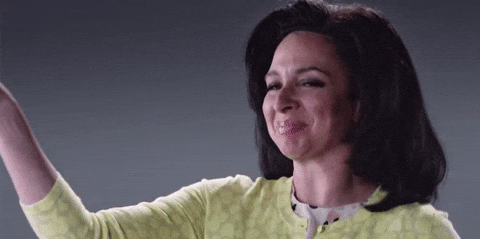 Just like you need to maintain a car that you want to keep enjoying, your website requires maintenance too. Website maintenance isn't just about fixing bugs, it's making sure that it's running efficiently too.
For example, if you had to leave your website as-is and never update the version of WordPress, your site will eventually break without warning.
Your website is how many potential customers interact with your brand and business for the first time. If it's not a positive experience, chances are, it's going to leave a sour taste in their mouths.
Website technologies and online user preferences change all the time – not to mention the increase in malware and cybercrime. You simply can't afford to be without website support and maintenance.
If you've just started your support search, you're probably wondering what services you should be looking out for – here's what you need to know.
Must-Have Website Support Services
WordPress & Plugin Updates
WordPress is an impressive content management system – we don't need to tell you twice – but it does need to be updated and maintained. There are times when WordPress updates automatically. Other times, a manual update is necessary. Along with updating your version of WordPress, it's essential that you update your plugins too. This not only ensures that you can access the latest features of a plugin but that it's compatible with the latest version of WordPress too.
Check & Enhance Website Speed
As online users, we're far more impatient than we used to be. Websites that don't load in at least 3 seconds will lose visitors, which is why speed is so important. Over and above it affecting the user experience, Google also takes speed into account when ranking your site..
Want to test your site's speed? You can use Google's Page Speed Tool, GTmetrix or Pingdom. If your site's speed isn't what it should be, you will need to make changes and optimise accordingly. This usually means diving into the code of your site, something you should leave to a developer or WordPress professional.
When is the last time you backed up your entire WordPress site? It's only until your site is hacked or something goes very wrong with an update that you realise how important regular backups are. When you search for website support services, this is definitely something you should look out for in support packages.
Something that many business owners are surprised to find out is that small businesses make up a large percentage of malware and cybercrime victims. And just because you clear up a malware attack once doesn't mean it can't happen again. If your website is hacked, you want to have someone to assist you right away, not fumble around trying to find someone to assist you. Malware removal services are essential for businesses of every size, particularly if you store sensitive data on your site.
Identify and Fix Broken Links
The longer your website is around, the higher the chances that broken links can crop up. When a user doesn't land on the page they're hoping to, it will increase your bounce rate, which can have a negative impact on your SEO. Website support and maintenance services should include checking for and fixing any broken links. This will ensure that your site is always as user-friendly as possible.
Nice-to-Have Website Support Services
Keeping track of how your website is performing is another service that should be added to a support package. Knowing what content is the most popular and where people are spending most of their time can be very helpful. A support and marketing team can evaluate your metrics on a monthly basis and provide you with valuable feedback that can be used to boost your bottom line. When you have a better idea of what potential customers need, you can make the necessary changes to your site. It can also help with the optimisation of your sales and marketing strategies.
Your website should be compatible with all devices and browsers if you want to avoid losing out on potential business. Browsers update all the time, which means your site needs to adapt to these changes. In many instances, WordPress should automatically adjust to these changes. However, depending on the theme that you used to design your site, additional adjustments might need to be made. As an added bonus, WordPress support and design professionals can also ensure website design uniformity.
Search Engine Optimisation
There are so many factors that search engines such as Google take into consideration when ranking a website. This is why it helps to have an expert who can optimise your WordPress site on an ongoing basis. Whether this is updating your keywords and attending to structural issues or maintaining your Google My Business profile, businesses should consider support and maintenance packages with this option.
These are some of the most important website support and maintenance services you should consider for your business. Depending on your budget, you may not be able to sign up for all of these services. But, if you have the must-haves in place, your website is already much stronger and more secure.
Need a reliable website support team? Take a look at our WordPress support and site maintenance options here. 
https://www.wpsupportspecialists.com/wp-content/uploads/2020/03/wordpress-973439_1280.jpg
719
1280
Casandra
https://www.wpsupportspecialists.com/wp-content/uploads/2019/12/wp-support-specialists-website-logo-colour-400x141-1.png
Casandra
2020-03-01 13:52:05
2020-03-01 13:52:05
What Website Support Services Do I Need for My Business?